Our Charities
Over the years, QMO and QMC have supported numerous charities with our proceeds going to various organisations.
Since 2010, we have donated over $100,000 to various charities, including:
Cure for Brain Cancer Foundation
Around 1700 people are diagnosed with brain cancer in Australia annually and approximately 1200 die from the disease every year. Brain cancer kills more children in Australia than any other disease and more people under 40 than any other cancer. Cure Brain Cancer Foundation is dedicated to changing these statistics by accelerating the development of new treatments to increase five-year survival from the current 20% to 50% by 2023.
At Cure Brain Cancer, they recognise that to solve a complex problem like brain cancer they need to do things differently; to think laterally and find smarter solutions that allow them to make breakthroughs much faster than traditional research methods allow.
They are leveraging discoveries made in areas that share common problems: other cancers, neuroscience, genomics, bioinformatics, epidemiology, immunology and nanotechnology. They help fund the Brain Cancer Discovery Collaborative across Australia and were responsible for co-establishing the Global Brain Exchange internationally, with partners from the US, Europe and China. They are working with like-minded partners globally to achieve our mission.
It is the leading organisation for brain cancer research, advocacy and awareness in Australia. With a strong patient focus it forges global collaborations, funds innovative research and brings world-class clinical trials to Australia to give children and adults with brain cancer access to new treatments faster.
Our Carols and Cure Concert in December 2018 raised over $7000 for Cure for Brain Cancer.
To find out more about Cure Brain Cancer Foundation and their fundraising activities, visit their website: www.curebraincancer.org.au

---
Mummy's Wish
Mummy's Wish founders know all too well the shock and fear associated with finding out you have cancer when you have a young family to care for. Mummy's Wish was founded by Queensland mums Bernadette Vella and Gayle Richardson who understand firsthand how daunting the doctor's words "you have cancer" are when you are the primary carer of young children. Mummy's Wish delivers a unique and critical support service, refined and developed following the personal experience of its founders and the many mums hospitalised as a result of their cancer diagnosis.
Mummy's Wish is a progressive not-for-profit that, in its 10 short years of operation has already demonstrated high levels of success in running an efficient, professional, caring and lean service helping mums with cancer.Every day around Australia, 13 other families have their lives turned upside down when they find out mum has cancer. They have supported more than 3000 families since 2007 and expect that number to increase to 4000 Australian families by the end of 2019.
They know that every family's situation is different and tailor their support for each family to ensure that these young families can keep functioning during mum's battle with cancer. The work that they do allows mums undergoing treatment to cope with their illness and meet the physical and emotional needs of a young family. They connect with the mums on diagnosis and are there to offer support during her full treatment journey.
For more information, visit www.mummyswish.org.au
QMO raised $5000 for Mummy's Wish from our Virtuosis concert in July 2018.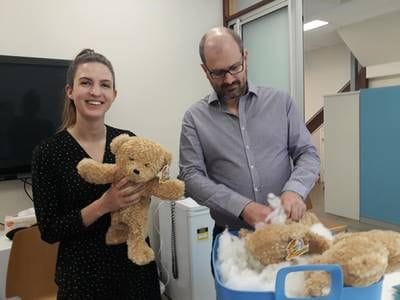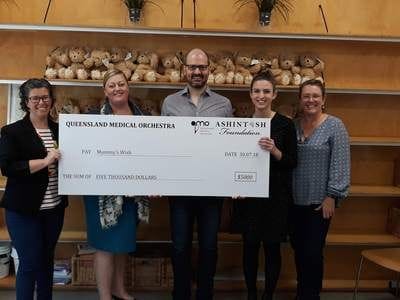 ---
Starlight Foundation
Starlight's mission is "To brighten the lives of seriously ill children and their families". Because sick kids are still kids at heart. Captain Starlight and child When a once-bright life becomes dulled by needles, hospital visits and painful treatments, Starlight helps sick kids forget their illness and re-discover the joy of childhood. We know there's more to treatment than medicine. That's why since 1988, we've partnered with Australian health professionals to develop programs based on positive psychology principles that support the 'total care' of our children and teens. Like the young people in our care, we are distinctly Australian. Our unique programs are the result of extensive research and respond to the specific needs of Aussie kids and teens. We know what kids and their families are facing when serious illness or injury consumes their lives. We disrupt the relentless cycle of pain and trauma and offer a welcome Donate to a women's charity that makes a real, on-the-ground difference to homeless women and victims of domestic violence. Share The Dignity collects thousands of pads, tampons and personal hygiene products every YEAR for women experiencing homelessness and poverty. Small dignities make a big difference. We fund funerals for victims of domestic violence and campaign for justice for women in Australia.break so that sick kids can simply be kids.
We believe fun fights fear and wins every time.
For more information, visit www.starlight.org.au
QMO raised over $7000 for Starlight Foundation from our A Space Odyssey concert in April 2018.
---
Share the Dignity
Share The Dignity collects thousands of pads, tampons and personal hygiene products every YEAR for women experiencing homelessness and poverty. Small dignities make a big difference. We fund funerals for victims of domestic violence and campaign for justice for women in Australia. Share the Dignity is an Australian Charity bringing dignity to homeless, at-risk and those experiencing domestic violence through the distribution of sanitary items and funding of funerals. Share The Dignity believes that women deserve a life time of dignity and safety. The Because We Care initiative covers funeral costs for women killed by violent family members. Our generous cash donors and businesses provide the much needed funds. Your help will ease the burden on surviving family members at this devastating time.
We place free pad and tampon vending machines in schools and public toilets where they're needed most. We believe that no woman should ever have to choose between eating and buying sanitary products. No girl should ever have to miss a day of school because she can't afford pads and tampons. We fund Dignity vending machines through cash donations and corporate sponsorship therefore we need your help!
For more information, visit www.sharethedignity.com.au
QMO raised over $11000 for Share the Dignity from our Christmas Concert in 2017.
---
beyondblue
Doctors experience a range of risk factors for anxiety and depression including heavy workloads, long working hours, shift work, work-effort imbalance, bullying and harassment in the workplace, abuse/mistreatment from patients and home-work stress. Findings from the National Mental Health Survey of Doctors and Medical Students suggests that 3.4% of doctors are currently experiencing very high psychological distress as compared to the wider community figure of 2.6% and one in ten doctors had suicidal thoughts in the past year.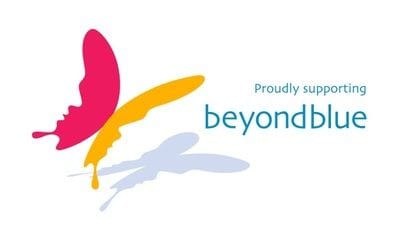 To address these issues, beyondblue is developing a practical, step-by-step guide for health services on how to develop and implement a tailored workplace mental health and wellbeing strategy for all their staff. This guide has been will complement the existing suite of resources available through the Heads Up website (www.headsup.org.au). beyondblue, in collaboration with the Mentally Health Workplace Alliance, developed Heads Up to give individuals and organisations across all industries the tools to take action to creating mentally healthy workplaces. This website includes tailored information and support specifically for the medical profession.
The step-by-step guide for health services will be made freely available to health services across Australia.
For more information, visit www.headsup.org.au or www.beyondblue.org.au
---
Karuna Hospice Service
Since 1992 Karuna has helped thousands of people live well and die peacefully. While many terminally ill Australians would like to spend their final days at home, few have the support they need to fulfil this wish. For those who do, it can be the greatest gift of peace and love. With the generous assistance of those who donate and give their time Karuna has had the privilege of giving this gift to our clients and their families for 25 years. Life is our most precious possession, its loss our most difficult yet inescapable experience. Karuna provides the skills and support to help individuals and families live a meaningful and happy life while embracing this uncertainty. In serving the community Karuna strives to follow the inspirational ideals and examples set by His Holiness the Dalai Lama, Karuna's Spiritual Patron, whose own lifelong mission is to serve others with universal compassion and kindness. These are Karuna's underlying values. Our goal is to enact this compassion by caring for as many people as possible across our community.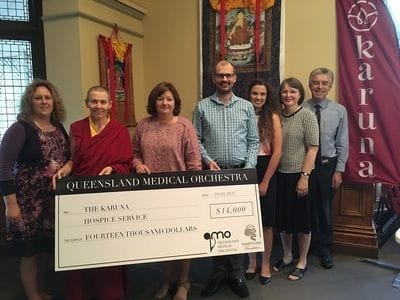 As a charity, achieving this goal largely depends upon the kindness of others. A portion of our funding comes from Queensland Health and the remaining money must be raised through donations. Community support is absolutely vital. And so, in this special milestone year, we are calling on the community to help us celebrate 25 years of the kindest care. We would be honored if you could join us. Keep up to date with all our activities by visiting www.karuna.org.au
If you ever have any questions or if you'd like more information on how Karuna is helping in your community please call us on 07 3632 8300. We're here to help.
June 2017: Dr Ryan Wiliams (Artistic Director, Conductor), Emma Lumsden (Managing Director of Ashintosh Foundation), Dr Penny Mainstone (Palliative Care Physician, Bass Clarinettist), Dr Roger Allison (Radiation Oncologist, Clarinettist) presenting a cheque $14000 from our 'Care to Dance' concert to Karuna. This is was the biggest donation ever raised in QMO's history!
---
139 Club
139 Club is a drop in centre located in the heart of the Fortitude Valley. For 41 years, we have worked to support people in our local community who are experiencing homelessness or are at risk of homelessness. We provide a range of services and programs, including support work and case management, targeted family support programs, low cost meals, day beds, shower and laundry facilities, clothing, phone charging, mail collection and access to vital services such as a nurse and doctor, a free legal clinic, Centrelink, Allied Health services and mental health services.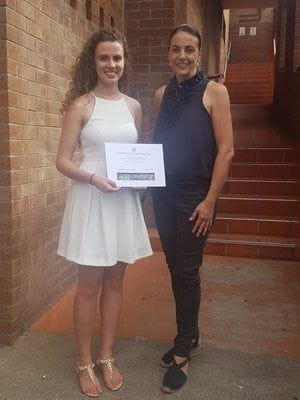 In the past twelve months, we have provided our visitors with
- 1330 instances of financial support to prevent eviction, keep utilities intact and put food on the table
- 38,671 meals
- 20,800 towels for showers
- 3449 hours of face to face, one on one support

For more information visit www.139club.com.au
March 2017: Emma Lumsden (Managing Director of Ashintosh handing over proceeds from our Christmas Fantasia Concert to Club 139 Club CEO Sara Harrup)
---
Foundation for Angelman Syndrome Therapeutics Australia (FAST)

The Foundation for Angelman Syndrome Therapeutics Australia (or FAST) is an organisation of families and professionals dedicated to finding a cure for Angelman Syndrome and related disorders through the funding research, education, and advocacy. The Foundation is committed to assisting individuals living with Angelman Syndrome to realise their full potential and quality of life. We are confident that our goals are now within reach and together, with your help, we will change lives.
To find out more about FAST, visit their website: www.cureangelman.org.au
---
Legacy
Legacy is a charity providing services to Australian families suffering financially and socially after the incapacitation or death of a spouse or parent, during or after their defence force service. Legacy currently care for around 90,000 widows and 1,900 children and disabled dependants throughout Australia. Additional donations can be made to Legacy through their website: www.legacy.com.au
---
Wesley Research Institute
Wesley Medical Research Ltd., established in 1994, is an independent, not-for-profit medical research institute located in the grounds of The Wesley Hospital in Brisbane. The Institute is limited by guarantee and governed by a Board of Directors and a company Constitution.
WMR research support services:
Funding research projects.
Scientific research plan assistance.
Biostatistical support.
Research education and training.
Research collaborative network establishment.
Infrastructure (facilities and equipment).
Clinical trial services.
Tissue banking.
Data management.
"Immediate improvements in patient care and quality of life through medical research."
"A leader in medical research acknowledged for achieving excellence and innovation in patient care. W
MR fosters a strong research culture in The Wesley Hospital, linking medical research and clinical practice. WMR is focused on maximising research benefits through collaborating with other stakeholders."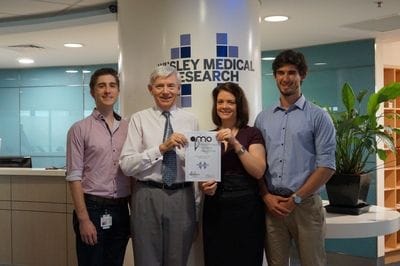 Working directly with patients, research by our clinicians is improving patient care and quality of life through:
Faster, more accurate diagnosis.
Fewer, less severe side effects.
New treatments for faster, improved recovery.
Find out more about Wesley Research Institute: www.wesleyresearch.org.au
---
Micah Projects Inc

Micah Projects is a community based not-for-profit organisation with a vision to create justice and respond to injustice at the personal, social, and structural levels in church, government, business and society.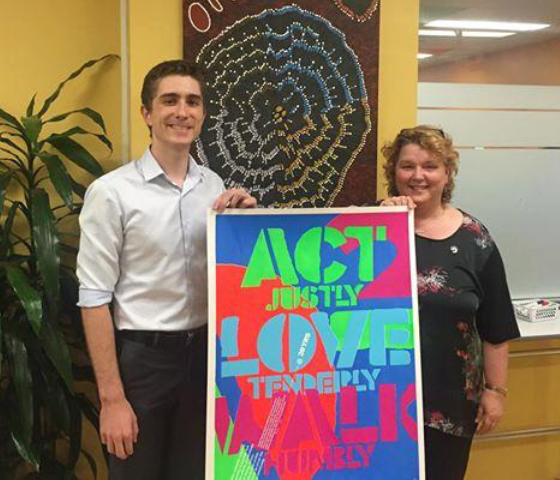 Micah Projects believe that every child and adult has the right to a home, an income, healthcare, education, safety, and dignity. Micah Projects provides a range of support and advocacy services to individuals and families. Their Mission Statement is to respond to people who experience exclusion, poverty, injustice and social isolation so that they may experience inclusion, economic wellbeing, justice and connection within their community of choice.
Micah Projects run a wide range of community services, from domestic violence support, mental health services to support housing. They are funded by the Queensland Government, corporate sponsors and individual donors. You can help in contributing to their invaluable work with fundraising activities, volunteering or donations. Find out more on www.micahprojects.org.au
---
The Prince Charles Hospital Foundation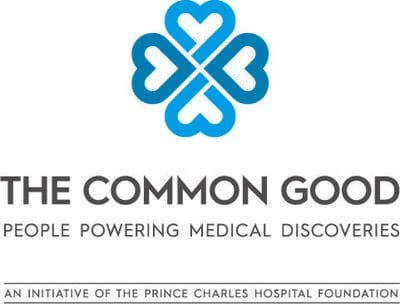 The Prince Charles Hospital is internationally recognised for its excellence in heart, lung, dementia and osteoarthritis care, and is well placed to make things better. The research projects at this campus are supported by everyday people: mums and dads, individuals and businesses who share the passion to make the world better.
Every $44 funds another hour of research. Every hour of research is critical. Our donors are investors, ultimately giving us more time and a better quality of life in the future. Through the generosity of the community people like you we power thousands of hours of research time every year. But the need is far greater. The more hours we can support, the quicker we can make a difference to people suffering with disease.
The Prince Charles Hospital Foundation is supporting research projects that receive no government funding or pharmaceutical support, and also provide start-up funds if it can lead to sustainable support and importantly has a special focus on giving early research careers a start. The charity operates its own commercial business by running a café at The Prince Charles Hospital, which allows donations to be applied to the area of health that donors connect with. This direct support makes this not about just giving to a good cause it's about a direct investment into a project that will improve or even save lives isn't that what most people want to get involved with? To know that their support is direct, tangible and will matter to the thousands of people who will be faced with the fight for their life. Find out more about TPCH Foundation on www.thecommongood.org.au
---
Muscular Dystrophy Queensland

Muscular Dystrophy Queensland supports families living with muscular dystrophy and other neuromuscular conditions.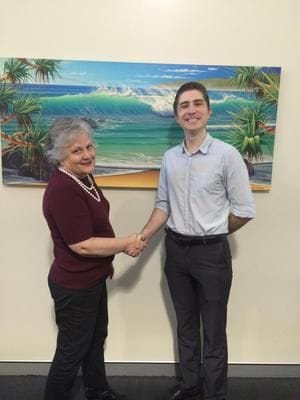 Muscular dystrophy is the name given to a group of neuromuscular disorders caused by a genetic abnormality. These progressive conditions cause irreversible muscle weakness, often resulting in profound disability. There is no cure. Living with a progressive condition can be financially, physically and emotionally straining, not just for those who have the condition but for the whole family. As a result, Muscular Dystrophy Queensland's clients are some of the most vulnerable in our community. We work at the coalface, assisting our clients to create lasting, life-enhancing changes to improve the quality of their lives. With an eye on tomorrow, we also support research that might one day find a cure.
As a small organisation we are agile, able to respond to the changing needs of our clients to ensure our services are relevant. The support of The Queensland Medical Orchestra and the Ashintosh Foundation is appreciated and funds donated from the event will assist us to continue this vital work and have substantial impact for the Queenslanders families desperately in need.
To find out about MDQ, visit their website: www.mdqld.org.au
---
Ashintosh Foundation

The Ashintosh Foundation was created in 2004 as the charity arm of the UQMS and retains the UQMS community officer as the managing director of the Foundation.
It is a health promotion charity which focuses on community, creativity and charity within and outside the medical and medical education fields. It runs and supports a raft of community and social events and projects.
To find out more about Ashintosh Foundation, click here.