Our Sponsors
Annual Sponsorship underpin our ability to present three concerts a year. Sponsorship funding is crucial to the planning and development of these events and the consistency of our standards. As all our performers and administrators are volunteers, the generosity of our supporters enable QMO to maximise the percentage of all ticket sales towards our charities.
QMO Sponsorship not only provides your company with a unqiue marketing opportunity but also exclusive benefits. Details are available on our 2020 Prospectus, which can be downloaded HERE. Alternatively, enquiries can be made via email to events@qmo.org.au

We are immensely grateful to our 2019 Sponsors:
Our Maestro Sponsors
Macquarie Bank
Tailored Advice For Medical Professionals
Medical professionals face a unique set of challenges and opportunities focusing on complex but rewarding professional life, the commitment of time and myriad of decisions that are needed, often means that you lack the time to focus on protecting and growing wealth. It takes certain skills and knowledge to make the most of the ever-changing market conditions and it helps to have experienced guidance. We appreciate that comfort and certainty is gained in knowing that your circumstances have been considered, are appropriately structured, invested and organised.

Our role is to provide advice that makes sense to you and meets your goals while enhancing the time that you have to commit to your family, profession and other interests. We ensure that you have tailored advice needed to maximise complex benefit packages to ensure that your money serves you and your family well into the future.
A different focus is required for each stage of life, as professional life, priorities and circumstances change. Accordingly, different investment strategies and structures are important at different times. We acknowledge that as our client relationship evolves and matures, the advice that we provide must constantly adapt and explore ways to benefit from any changes in circumstances.
Macquarie advisers can provide you with comprehensive and integrated strategies that will help you achieve your financial objectives. Access to Macquarie's technical services team enables our advisers to keep up-to-date with superannuation and taxation legislation and ongoing regulatory change. Drawing upon this technical knowledge, we can make sure that your wealth is structured effectively and you are in a position to make informed decisions.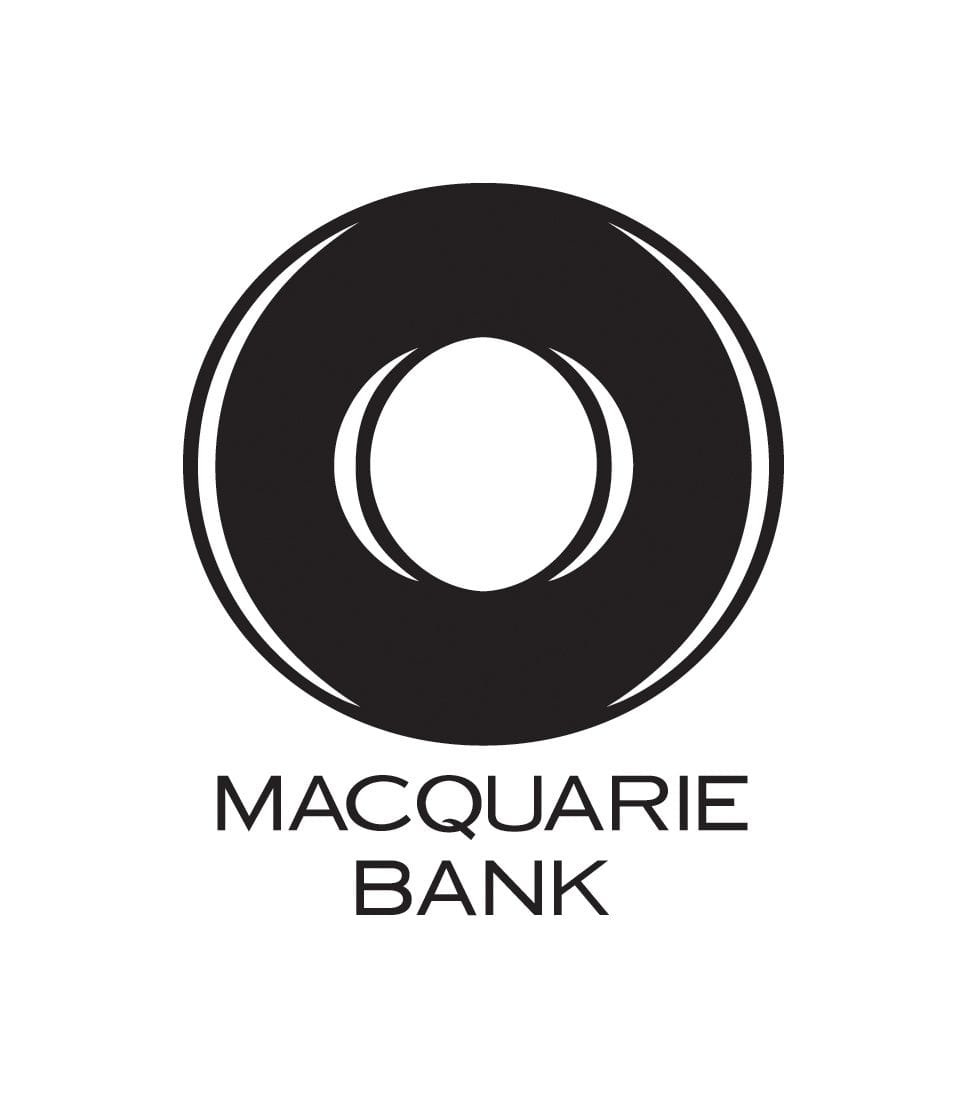 Financial Advice and Investment Management
Through Macquarie you are able to gain access to a range of advice and services to suit your needs including:
How to increase your disposable income and reduce your annual tax liability
Effective use of structures, such as family trusts and superannuation (including SMSFs), for asset protection, tax mitigation wealth accumulation and income planning
How superannuation may aid your practice such as purchasing your business real property
Portfolio construction and management
Cash solutions, fixed interest and term deposits
Debt management and funding solutions
Salary packaging advice
Tailored protection of your income and lifestyle via personal insurance
Comprehensive protection of your business interests via buy-sell and key person insurance
Education funding plans
Access to initial public offerings
Retirement planning
For more information, please contact:
Ben Kirkegaard | Investment Adviser | T +61 7 3233 5812 I M +61 420 884 809 I E ben.kirkegaard@macquarie.com
David Allen | Wealth Adviser CFP ® | T +61 7 3233 5051 I M +61 400 626 775 I E david.allen@macquarie.com
Ramsay Health Care Queensland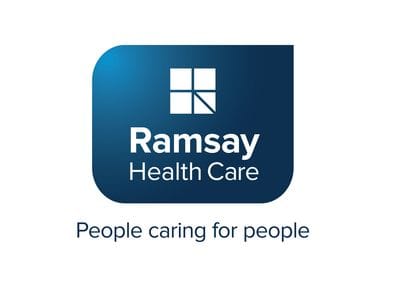 The Queensland Hospitals of Ramsay Health Care (listed below) are proud to be the 2016 Maestro sponsor of the Queensland Medical Orchestra.
Ramsay Health Care facilities offer a broad range of health care services including highly complex surgery, day surgery procedures, maternity, Intensive care, cardiac, internal medicine, psychiatric care and rehabilitation. With over 25,000 beds, Ramsay employs over 50,000 staff across five countries; Australia, France, the United Kingdom, Indonesia, Malaysia and in the near future, China. In collaboration with the many doctors and specialists associated with us, we treat almost 3 million patients each year. As a result, we have become one of the top five private hospital operators in the world.
Many of the doctors who participate in the Queensland Medical Orchestra also admit and provide patient care in our hospitals and we are very grateful for this. Our sponsorship for 2016 Queensland Medical Orchestra aligns with the Ramsay Philosophy of "People Caring for People", in that we also care for our doctors.
Caboolture Private Hospital
Nambour Selangor Private Hospital
Cairns Private Hospital
New Farm Clinic
Caloundra Private Clinic
Hillcrest Rockhampton Private Hospital
Caloundra Private Day Hospital
North West Private Hospital
Greenslopes Private Hospital
Pindara Private Hospital
Noosa Hospital
St Andrew's Ipswich Private Hospital
John Flynn Private Hospital
Sunshine Coast University Private Hospital
To find out more about Ramsay Health, please visit www.ramsayhealth.com
Queensland Cardiovascular Group

Queensland Cardiovascular Group (QCG) is the longest established independent group of cardiologists in Queensland, offering excellence in cardiac health care. Since their inception in 1993, QCG has pioneered and set the benchmark for group cardiology, independent of corporate medical practice. They provide state of the art integrated cardiology services that include consultations, diagnostic testing and therapeutic interventions.
At QCG, the focus of their 25 highly skilled cardiologists and well trained staff is on delivering quality patient care in a compassionate and understanding environment. They offer easy access to appointments, with minimal waiting times across 15 accessible locations throughout Brisbane and regional Queensland. They are a culturally diverse practice, who are able to offer consultations and diagnostic testing in multiple languages. With inpatient and outpatient services, they provide continuous on-call cover, 24 hours a day, 7 days a week, 365 days of the year.
They aim to work with referring practitioners to meet their individual requirements, providing accurate and reliable results, available with minimal delay, and attempt to accommodate all urgent requests.
To find out more about QCG, please visit their website: www.qcg.com.au
UQ Faculty of Medicine
In our 80th year of Medicine at UQ, we celebrate the rich history that comes from being one of Australia's leading providers of medical education and research.

Our case-based program includes graduate entry and school-leaver entry streams. Students have many opportunities to extend their learning academically and geographically, with support to undertake research, international projects and placements here in Australia and overseas thanks to our diverse partnerships with Queensland Health, private health service providers and academic insitutions locally and around the globe.
To find out more about UQ Faculty of Medicine, please visit their website: http://medicine.uq.edu.au
UnitingCare Medical Imaging
Unitingcare Medical Imaging has 5 clinics throughout Queensland. Wesley Medical Imaging at the Wesley Hospital Auchenflower, Sunshine Coast Medical Imaging at Buderim, St Stephen's Medical Imaging at Maryborough and Hervey Bay and St Andrew's Medical Imaging at St Andrew's War Memorial Hospital in Brisbane opening on 1 August 2016.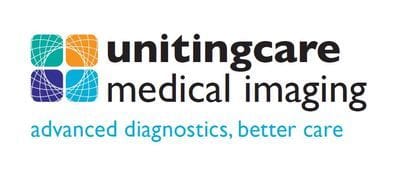 Across these clinics UCMI offers a comprehensive range of medical imaging and radiology services with sub-speciality expertise to meet all radiological needs.
Using the most advanced imaging equipment available UCMI's highly skilled and experienced radiologists offer patients and referring doctors an extensive range of diagnostic and treatment options across a wide variety of conditions and complaints.
Our extensive Vascular and Interventional Radiology services are performed by highly trained, subspecialty radiologists. These services include a broad range of minimally invasive treatments, as well as palliative and diagnostic procedures. The procedures are performed in the radiology department in specially designed angiography and interventional suites. Image-guided, minimally invasive interventions are often associated with fewer risks, shorter recovery times and improved patient outcomes. Unitingcare Medical Imaging boasts the only fulltime interventional radiology service in a private hospital in Brisbane along with seven interventional radiologists; this enables them to assist in timely and critical management of their patient's care.
Unitingcare Medical Imaging aims to foster unique working relationships between valued referrers and the radiology team, with patient centred focus and outcome at the forefront of their business.
Our radiologists welcome the opportunity to discuss cases, whether straightforward or complex, and provide advice on tailored imaging strategies for individual patient requirements.
Mater Pathology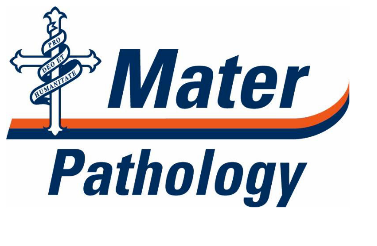 With over 90 years' experience, Mater Pathology is Queensland's leading not-for-profit pathology provider, reinvesting revenue back into improving health care.
Committed to excellence in diagnostic and consultative services, Mater Pathology boasts a broad spectrum of pathology expertise and provides 24-hour services to Mater private and public hospitals, as well as to valued members of the community and clinicians.
Mater Pathology is dedicated to the provision of analytical, interpretive, advisory and educational services and is supported by a network of community based collection centres, couriers and home collection service.
To find out more about Mater Pathology, please visit their website: http://pathology.mater.org.au
---
Our Virtuoso Sponsors
MDA National
MDA National is a premium medical defence organisation that supports, protects and promotes >45,000 Members and insureds across Australia, and has long supported Queensland's doctors and medical students with extensive professional indemnity.

As a doctor owned mutual since 1925, MDA National supports Queensland's medical profession over and above medical indemnity with 24 hour medico-legal advice, local medico-legal expertise, advocacy and risk management education.
MDA National proudly sponsors the Queensland Medical Orchestra to help foster work-life balance and the creation of beautiful music to be shared with family, friends, colleagues and our local community.
To find out more about MDA National, please visit their website: www.mdanational.com.au