Our Committee
Executive Director - Dr Paul Jauncy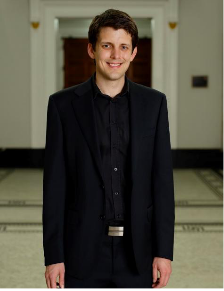 Paul initially joined the then UQ Medical Orchestra in 2004 when it first began. After a hiatus whereby his trumpet was left woefully unloved, he rejoined in 2013 and has played in every concert since. In 2015 he took over the role as Executive Director, which is quite a fitting role for a brass player, in that it involves letting everyone else do the majority of the work, then showing up at the climax to take a bow!
Outside of the QMO realm, Paul has completed his training in General Internal Medicine and works as a Staff Specialist at Gympie Hospital.
Favourite Musical Quote "To achieve great things, two things are needed; a plan, and not quite enough time." Leonard Bernstein
Artistic Director - Dr Ryan Williams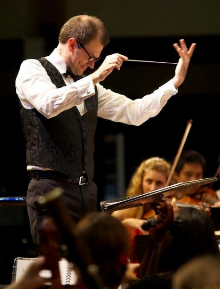 Ryan has just started his General Practice Training in 2016 and became a GP specialist in 2019. He is currently a GP practising in Wilston. He graduated from the University of Queensland, School of Medicine in 2011. His musical studies began at the age of 8 with the viola and piano, and he began playing flute, bassoon and percussion during his high school years. Ryan spent 2 years playing viola in the Queensland Youth Symphony under internationally renowned conductor John Curro OAM, and toured with the orchestra to South Korea, Switzerland, Italy, Austria and Germany, culminating in a performance at World Expo 2000 in Hannover.
Ryan studied undergraduate degrees in Arts and Education at the University of Queensland, and began working as a German and science teacher at Ferny Grove State High School upon graduation. In this role, Ryan became an active member of the acclaimed instrumental music department at Ferny Grove, where he conducted several ensembles and performed Saint-Saëns' Carnival of the Animals with Israeli pianist Brachi Tilles. Ryan has been conducting the Queensland Medical Orchestra since 2010.
Marketing & Sponsorship Manager - Dr Lily Vrtik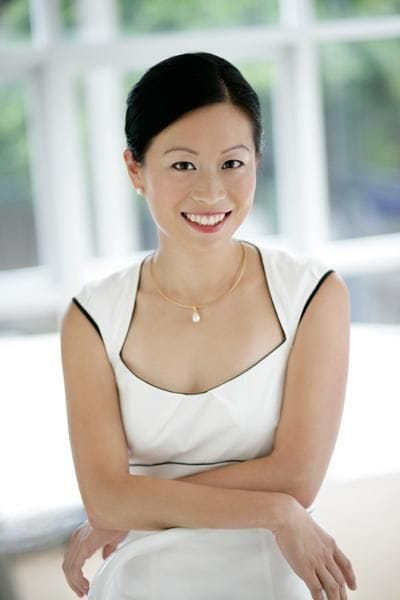 Lily joined the Queensland Medical Orchestra in 2012 in an attempt to find some form of work-life balance in her hectic schedule. A full-time Plastic and Reconstructive surgeon in both public hospital and private practice, she sought a creative outlet, finding a perfect home with QMO.
Her performing art training started at the age of 6, in Taiwan, with a childhood filled with piano, flute, singing and dance lessons. After migrating to Australia at the age of 10, she continued her music and dance studies, performing and competing in multiple state and national music events. Spending majority of her schooling years in Western Australia, she attended the Young Exhibitioner's program at WAAPA Music Conservatorium under the directorship of Mr Richard Gill. Although Lily did not pursue a long-term career in the performing arts, she taught private music lessons and performed 'gigs' during her university days, to support her medical school studies.
A passionate supporter of QMO, Lily is responsible for marketing, sponsorship and seeking innovative opportunities for the orchestra. Her love for the performing arts is reflected in her regular attendance to concerts, festivals and various shows all around Brisbane.
Membership Officer - Dr Geoffrey Wu
Geoffrey has been a part of the QMO family since commencing medical school in 2013. He was inspired at a young age to pursue clarinet playing by beloved cartoon character Squidward and has performed with a variety of ensembles including the Queensland Youth Symphony and Australian Doctors Orchestra.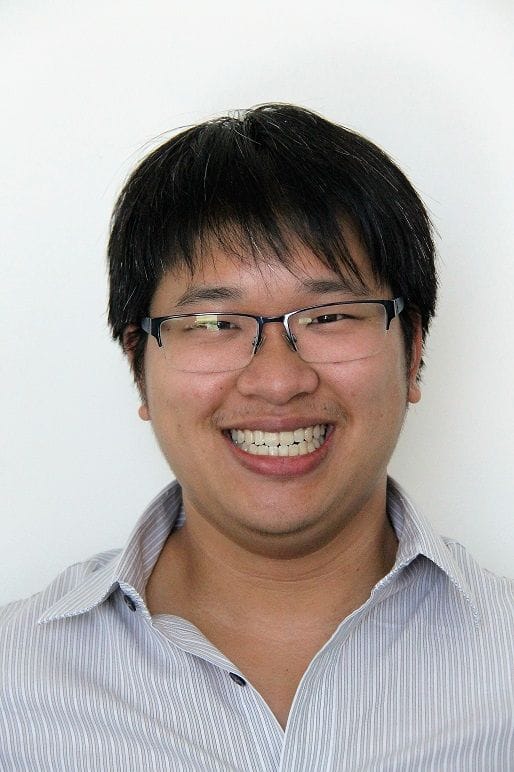 Since being sent out to Ipswich to commence his medical studies in 2013, Geoffrey has since finished at Ipswich at the end of 2019 and is currently working at QEII Hospital, having completed the entirety of his medical school years as well as his junior house officer days in Ipswich. He is currently pursuing a career in Emergency Medicine.
Geoffrey credits his involvement with the QMO family for developing many professional relationships and lasting friendships and is thrilled to be able to continue serving this community by joining the QMO executive in 2018 as Membership Officer.
Executive Assistant & Librarian - Cat Curnow
After attending the mid-year Virtuosis concert in 2012, Cat made a plea to join a wind section already diagnosed with hyperflutosis. Currently employed in the faculty of Medicine at UQ in her role of Senior Management Accountant and looking for an artistic outlet, this concert-band tragic had always dreamed of what it would be like to be part of a full orchestra.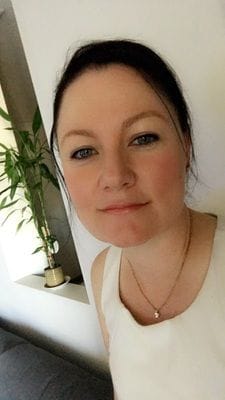 Starting on piano at 8, then fife in the marching band and percussion in the concert band before being assigned the flute at age 10, Cat tackled any instrument sitting in the band room during high school, playing sax in the Big Band, even filling out the 3rd trumpet section for one of the ensembles while deafening her conductor on flute/piccolo at any opportunity to play triple fff in rehearsals. Music teachers nevertheless sent students not able to undertake private tuition her way and an enduring conviction of the benefits that music education offers, remains.
Cat helps to keep the orchestra's mid-rehearsal appetite at bay and now looks after the online Music Library ensuring the sheet music is available and handling inquiries for our burgeoning contingent of over 400 (and growing) orchestra and choir members. She is indispensible as an executive assistant to the committee, her focus on looking after our musicians and singers.