Upcoming Events
Screen & Stage Spectacular
****THIS EVENT IS NOW CANCELLED****
Date: Sunday 29th March
Time: 2pm
Venue: St Laurence's College Edmund Rice Performing Arts Centre, South Brisbane
Tickets:
$35 General Admission
$30 Concession
$20 Children
$300 Group of 10
Join us for an afternoon of music from Blockbuster Movies and Broadway Shows. The program includes themes from Star Wars, Mission Impossible, Lord of the Rings, to excerpts from Wicked, Chicago, and Westside Story, just to name a few. Proceeds from this concert will go to both Ashintosh Foundation and CHIRF. .
CHIRF is a Health Promotion Charity to support medical and allied services for the Mallacoota community and rural and remote regions Australia-wide. Mallacoota is a town that has been and still severely affected by the December/January Bushfires. Its medical services continued to operate despite being stranded with limited supplies and surrounded by raging fires. Mallacoota is currently rebuilding itself and will need a lot of assistance in continuing its health services as it was stretched beyond its capacity in the last two months.
Don't forget to book early, as we are expecting it to be a blockbuster hit at our box office!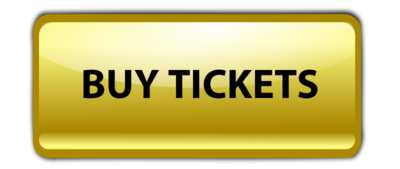 ---
10th Anniversary Variety Show
Date: Sunday 21st June
Time: 2pm
Venue: Brisbane City Hall
Tickets:
$55 General Admission
$49 Concession
$30 Children under 12
$490 Group of 10
Queensland Medical Orchestra and Choir will be celebrating its 10th birthday in style. This spectacular Variety Gala will revisit some of our favourite guests and performances. Lined up for the afternoon are Queensland Ballet Academy dancers and QB's conductor Nigel Gaynor as they join us to celebrate their 60th Anniversary. This concert will also feature our most popular acts including: Tap Dancers Bill Simpson and Kris Kerr, Flamenco Dancers Simone Pope and Lily Vrtik, our instrumental and vocal soloists. Our artistic director Dr Ryan Williams will be swapping his baton for Irish dancing shoes. Look no further for a variety show that will have it all - music, dance and song. Funds will be raised for our parent body, Ashintosh Foundation, supporting the charity works of the University of Queensland Medical Students.
Tickets will be on sale 1st April. Presale will be available at our concert on 29th March. This will be a show that you will not want to miss in 2020!
---
Spring Soiree
Date: Sunday 18th October
Time: 2pm
Venue: Ian Hanger Recital hall, Griffith University Conservatorium, Southbank
Tickets:
$30 General Admission
$25 Concession
$15 Children under 12
Our annual chamber music events will again be a feast of classical delights. Classical ensembles ranging from solo to quintets, vocal to instrumental, will fill an exciting program. Come and enjoy virtuostic performances from the talents within our orchestra and choir.
Tickets will be on sale 1st September. Due to the intimate setting of this venue, tickets are limited, so don't forget to purchase yours early.
---
Christmas Wishes
Date: Sunday 13th December
Time: 2pm
Venue: St Laurence's College Edmund Rice Performing Arts Centre, South Brisbane
Tickets:
$35 General Admission
$30 Concession
$20 Children under 12
$300 Group of 10
Come and celebrate Christmas with Queensland Medical Orchestra and Choir, as we spread some joy by raising money for Red Brooke, an organisation that promotes and supports mental health in the community.
Tickets will be on sale 1st November. Get it early as it is one of our most popular concerts and tickets will sell fast!